5 Positive Ways to Use Chat GPT Without Negative Impact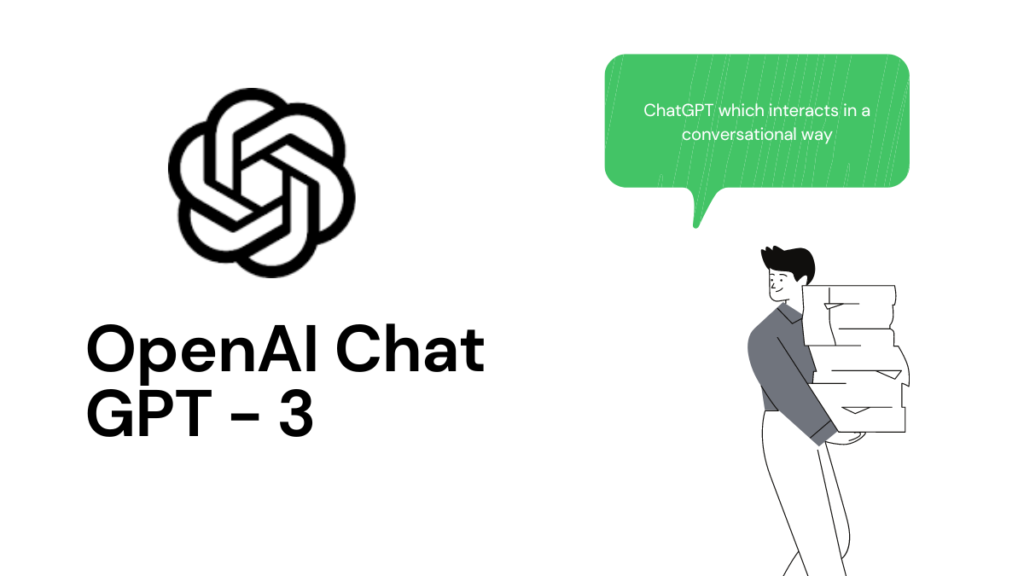 5 Positive Ways to Use Chat GPT Without Negative Impact
Chat GPT, powered by artificial intelligence, has revolutionized the way we communicate and interact online. This advanced language model can generate human-like text responses, making it a valuable tool for various purposes. However, it's important to use Chat GPT responsibly and ethically to avoid any negative impacts. In this article, we will explore five positive ways to utilize Chat GPT while minimizing potential risks.
Chat GPT:
1. Understand the Context
Chat GPT operates based on the information and prompts provided to it. To obtain the desired results, it's crucial to provide clear and specific instructions. Make sure to define the context, specify the desired tone, and set appropriate boundaries to guide Chat GPT's responses. By doing so, you can mitigate the risk of generating misleading or inappropriate content.
2. Engage in Continuous Evaluation
As AI technology evolves, it's crucial to stay vigilant and evaluate the output generated by Chat GPT regularly. Review and verify the accuracy and relevance of the content. Continuously refine and update the instructions to align with your intended purpose. By actively monitoring and assessing the output, you can ensure that the content remains reliable and aligned with your goals.
3. Maintain Ethical Standards
Ethics should always guide the use of Chat GPT. Avoid engaging in activities that could mislead or deceive others. Do not use Chat GPT to generate fake news, engage in plagiarism, or manipulate information. Adhere to copyright laws and respect intellectual property rights. By upholding ethical standards, we can ensure that the use of Chat GPT remains responsible and beneficial.
4. Foster Transparency
Transparency is key when incorporating Chat GPT into your content creation process. If you have utilized Chat GPT to generate or assist in creating content, it's essential to disclose that fact to your audience. This can be done through disclaimers, acknowledgments, or other means of communication. By being transparent, you build trust with your audience and maintain authenticity in your work.
1. Enhancing Productivity and Efficiency
Chat GPT can significantly enhance productivity and efficiency in various professional settings. It can assist in drafting emails, generating content, and even helping with research tasks. By leveraging the power of Chat GPT, individuals and businesses can save time and streamline their workflow. However, it's crucial to review and refine the output generated by Chat GPT to ensure accuracy and maintain a human touch.
2. Improving Customer Support and Engagement
Customer support is a critical aspect of any business, and Chat GPT can play a positive role in improving customer interactions. By integrating Chat GPT into customer support systems, companies can provide faster response times, personalized assistance, and 24/7 availability. However, it's essential to monitor and supervise the interactions to prevent any misleading or inappropriate responses.
3. Language Learning and Practice
Learning a new language or practicing language skills can be challenging, but Chat GPT can act as an excellent language-learning companion. Users can engage in conversational exchanges with Chat GPT to practice vocabulary, grammar, and sentence structure. Additionally, it can provide instant feedback and corrections, aiding in language acquisition. However, it's important to use Chat GPT as a supplementary tool and not solely rely on it for language learning.
4. Creative Writing and Inspiration
Writers and creatives can harness the creative capabilities of Chat GPT to find inspiration and overcome writer's block. Chat GPT can generate ideas, and storylines, or even help develop unique characters. It serves as a helpful tool to explore new possibilities and expand one's creativity. However, the final output should be shaped and refined by the writer's judgment and expertise, ensuring a personal touch to the work.
5. Virtual Companionship and Emotional Support
Chat GPT can provide virtual companionship and emotional support to individuals who may feel isolated or lonely. Engaging in conversations with Chat GPT can help alleviate feelings of loneliness and provide a sense of connection. However, it's crucial to recognize that Chat GPT is not a substitute for human interaction, and individuals should seek support from real people when needed.
In conclusion, Chat GPT offers immense potential for positive impact when used responsibly. By utilizing this powerful tool to enhance productivity, improve customer support, facilitate language learning, boost creativity, and provide virtual companionship, we can leverage the benefits of AI technology while minimizing any potential negative effects. Remember to critically evaluate and refine the output generated by Chat GPT to maintain authenticity and ensure a human touch in all applications.
Resources:
To ensure the authenticity of your content and check if it has been written by AI or a human, you can use the chat GPT checker. This resource will help you identify the origin of the content and provide valuable insights into its composition.
Hope you guys like article, please it on social media. Do Also visit: Nrmarketwatch.com for interesting content and do let me know if i missing something in comment section.