How to Clean and Maintain Your Water Dispenser for Optimal Performance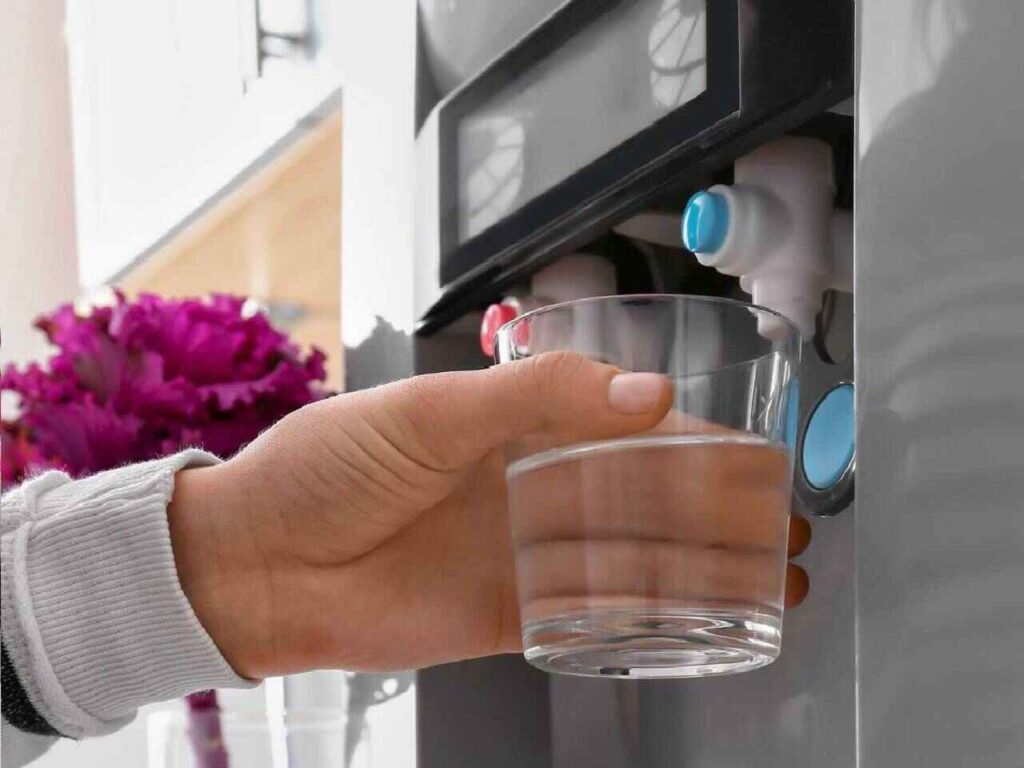 Water dispensers have become a popular choice for convenient access to clean drinking water in homes and offices. However, to ensure optimal performance and the delivery of clean and refreshing water, regular cleaning and maintenance are crucial. In this article, we will guide you through the process of cleaning and maintaining your water dispenser to keep it in top condition.
Introduction
A water dispenser provides a convenient solution for accessing clean drinking water. Whether you have a countertop or floor-standing model, regular cleaning and maintenance are essential to prevent the buildup of bacteria, mold, and mineral deposits. Neglecting these tasks can lead to foul-tasting water, decreased performance, and even potential health risks. By following a few simple steps, you can keep your water dispenser clean and functioning optimally.
Why is it important to clean and maintain your water dispenser?
Regular cleaning and maintenance of your water dispenser offer several benefits. Firstly, it ensures the water you consume is free from contaminants and tastes fresh. Secondly, it prolongs the lifespan of the dispenser, saving you from expensive repairs or replacements. Lastly, maintaining a clean dispenser promotes a healthy environment by preventing the growth of harmful bacteria.
Steps to clean your water dispenser
Gathering necessary supplies
Before you begin, gather the necessary supplies. You will need a cleaning solution (a mixture of mild dish soap and warm water), a soft cloth or sponge, a brush with soft bristles, a towel, and a new filter if required.
Shutting off the dispenser
Start by turning off the power supply to the water dispenser. Unplug the dispenser from the electrical outlet or switch off the circuit breaker dedicated to the dispenser.
Draining the water
To clean the dispenser, you must drain any remaining water. Place a container beneath the water spouts and remove the water bottle or reservoir. Dispense any remaining water into the container until the dispenser is empty.
Cleaning the exterior
Using the mild cleaning solution and a soft cloth or sponge, wipe down the exterior of the water dispenser. Pay attention to areas that are prone to fingerprints, dirt, or stains. Be careful not to wet any electrical components.
Cleaning the interior
Next, clean the interior of the water dispenser. Refer to the manufacturer's instructions for specific guidance on disassembling parts for thorough cleaning. Use the cleaning solution and a brush with soft bristles to scrub the water reservoir, faucets, and any other removable parts. Rinse thoroughly with clean water.
Replacing filters
If your water dispenser has a filtration system, it is important to replace the filter regularly as per the manufacturer's instructions. A clogged or old filter can affect the water quality and dispenser's performance. Install a new filter according to the provided guidelines.
Sanitizing the dispenser
Sanitizing the water dispenser is crucial to eliminate any lingering bacteria or contaminants. Prepare a sanitizing solution by mixing one tablespoon of bleach with one gallon of water. Ensure the bleach you use is suitable for sanitization purposes and does not contain any added fragrances or additives.
Wipe down the interior surfaces of the water dispenser with the sanitizing solution, including the reservoir, faucets, and any removable parts. Allow the solution to sit for a few minutes to effectively kill any bacteria. Rinse thoroughly with clean water to remove any traces of bleach.
Tips for maintaining your water dispenser
To keep your water dispenser in optimal condition between cleanings, consider the following tips:
Regularly check for leaks: Inspect the dispenser for any signs of leaks or dripping water. Address any leaks promptly to prevent water damage and potential malfunctions.

Keep the area around the dispenser clean: Regularly clean the surrounding area to prevent dust, dirt, or spills from entering the dispenser. A clean environment promotes better water quality.

Avoid using abrasive cleaners: When cleaning the exterior of the dispenser, avoid using abrasive cleaners or harsh chemicals that may damage the surface. Stick to mild cleaning solutions and non-abrasive cloths or sponges.

Store water bottles properly: If you use large water bottles with your dispenser, ensure they are stored in a cool and clean area. Avoid exposing them to direct sunlight or extreme temperatures, as it can affect the water quality.

Schedule professional servicing: Consider scheduling professional servicing for your water dispenser at least once a year. This ensures thorough cleaning, maintenance, and inspection by experts who can identify and address any potential issues.
Common problems with water dispensers and how to troubleshoot them
Even with regular maintenance, water dispensers may encounter some common problems. Here are a few troubleshooting tips:
Water tastes bad: If the water tastes unpleasant, it could be due to a dirty or expired filter. Replace the filter or clean the dispenser following the steps mentioned earlier. If the problem persists, contact customer support for further assistance.

Water is not cold/hot enough: Inadequate temperature control can occur due to a faulty thermostat or compressor. Check the settings and ensure they are adjusted correctly. If the issue persists, consult a professional technician.

Leaking dispenser: Leaks can be caused by loose connections, damaged seals, or cracked reservoirs. Inspect the dispenser for any visible signs of damage and tighten any loose connections. If the leaking continues, seek professional help.

Dispenser not working: If the dispenser fails to dispense water, check the power supply and ensure it is connected properly. If the power is on, but the dispenser still doesn't work, there might be an issue with the internal components. Contact customer support or a technician for assistance.
Conclusion
Proper cleaning and maintenance of your water dispenser are essential for optimal performance and clean drinking water. By following the steps outlined in this article and implementing regular maintenance practices, you can enjoy refreshing water and prolong the lifespan of your water dispenser. Remember to prioritize safety, read the manufacturer's instructions, and seek professional help when needed.
FAQs
How often should I clean my water dispenser?




It is recommended to clean your water dispenser every 2-3 months or as per the manufacturer's instructions. However, if you notice any signs of mold, bacteria, or an unpleasant taste, clean it immediately.

Can I use vinegar instead of bleach for sanitizing?




While vinegar is a natural cleaner, it may not be as effective in killing bacteria and sanitizing your dispenser. It's best to use a bleach solution specifically made for sanitization purposes.
How long does a water dispenser filter last?
The lifespan of a water dispenser filter varies depending on the model and usage.