Sidewalk Violation Fines and Penalties in NYC: An Overview for Property Owners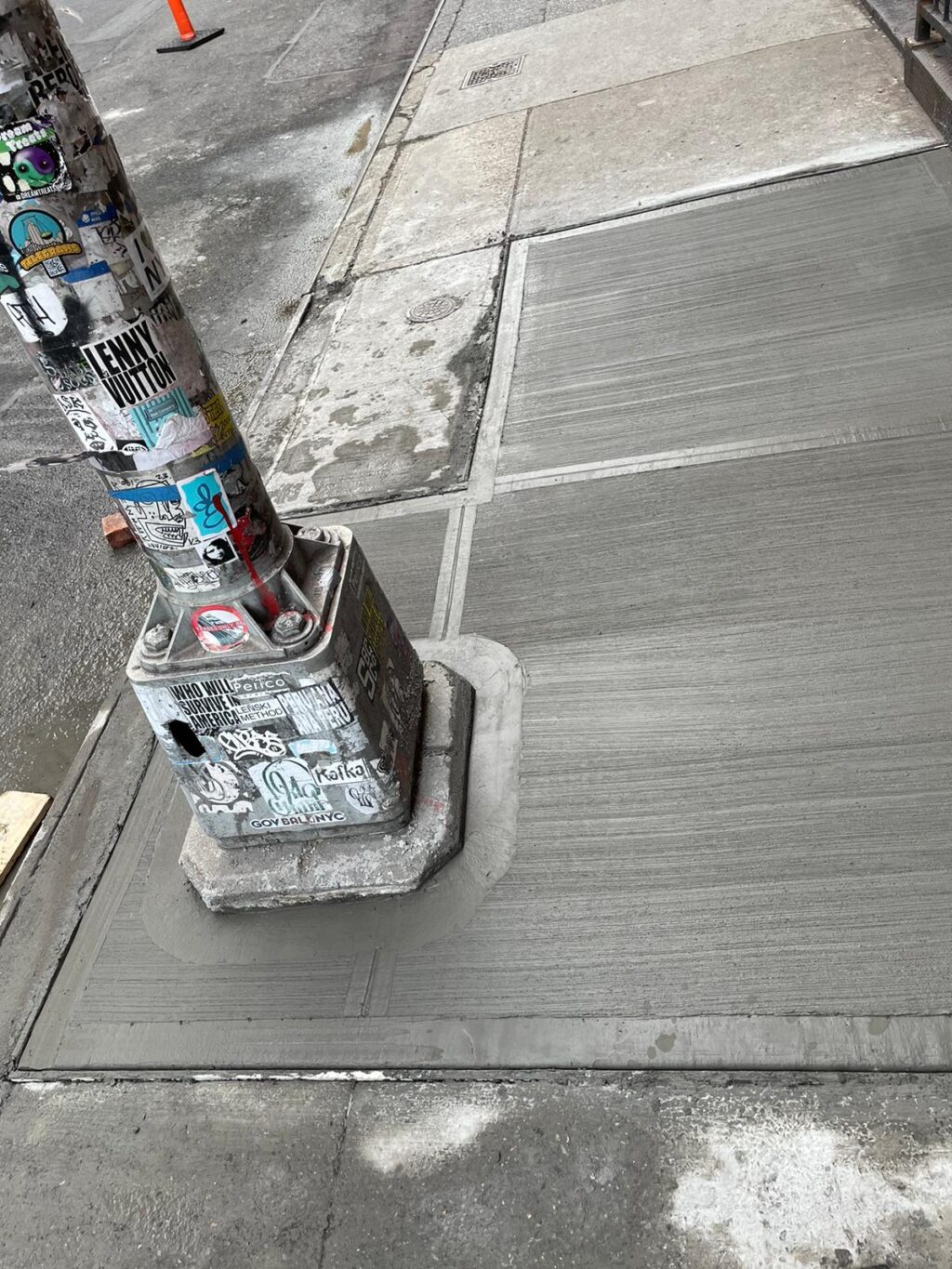 As a property owner in New York City, it's crucial to understand the regulations surrounding sidewalk violation fines and penalties. Sidewalk violations can occur due to various issues, and being aware of the potential consequences is essential for maintaining compliance and avoiding financial burdens. In this article, we will provide an overview of sidewalk violation in NYC, the responsibilities of property owners, the fines and penalties associated with violations, and tips for prevention and resolution.
What is a Sidewalk Violation?
In New York City, a sidewalk violation is a notice issued by the Department of Transportation (DOT) or the Department of Buildings (DOB) when a property's sidewalk is deemed to be in violation of the city's regulations. These violations can arise from various issues such as cracks, uneven surfaces, or other hazards that pose a risk to pedestrians. It's important to note that the responsibility for sidewalk maintenance lies with the property owner.
Common Sidewalk Violations
Several common sidewalk violations are frequently encountered in NYC. These violations include:
Cracked or broken sidewalks: Sidewalks with significant cracks or fractures can pose a tripping hazard to pedestrians.
Uneven surfaces: Uneven sidewalks can lead to trips and falls, particularly for individuals with mobility challenges.
Insufficient slope or drainage: Sidewalks should be properly sloped to ensure water drains away, preventing pooling and icing.
Tree root damage: Tree roots can cause uplift and damage to sidewalks, creating potential hazards for pedestrians.
Missing or damaged curb cuts: Curb cuts provide accessibility for wheelchair users and individuals with disabilities.
Identifying these common violations and understanding their significance is crucial for property owners to maintain safe sidewalks and avoid potential fines.
Responsibility of Property Owners
Property owners in NYC have a legal responsibility to maintain the sidewalks adjacent to their properties. This responsibility includes regular inspection, repairs, and ensuring compliance with city regulations. Property owners are required to keep sidewalks in a safe condition, free from hazards that may endanger pedestrians.
To fulfill their responsibilities, property owners should:
Regularly inspect sidewalks for signs of damage or hazards.
Promptly address any issues found or hire professionals to handle repairs.
Maintain clear paths of travel and remove snow, ice, or debris promptly.
Keep records of maintenance and repairs to demonstrate compliance.
By fulfilling their responsibilities, property owners can help ensure the safety of pedestrians and avoid potential violations and penalties.
Consequences of Sidewalk Violations
Sidewalk violations can have serious consequences for property owners. These consequences include:
Fines: Property owners found in violation of sidewalk regulations can face significant fines. The amount of the fine may vary based on the severity of the violation and the number of previous violations.
Legal liabilities: In the event of an accident caused by a sidewalk violation, property owners may face legal liabilities and potential lawsuits from injured parties.
Reputation damage: Frequent sidewalk violations can harm a property owner's reputation within the community, potentially affecting relationships with tenants, neighbors, and potential buyers or renters.
To protect their finances and reputation, property owners must take proactive measures to prevent sidewalk violations.
Sidewalk Violation Fines and Penalties
The fines and penalties associated with sidewalk violations in NYC can vary depending on the level of the violation and the number of prior violations. The DOT and DOB enforce these penalties. The fines typically range from a few hundred dollars for minor violations to thousands of dollars for severe or repeated violations.
It's important for property owners to be aware of the specific regulations and corresponding penalties to avoid unnecessary financial burdens.
How to Avoid Sidewalk Violations?
To avoid sidewalk violations and their associated fines and penalties, property owners can take several proactive measures:
Regular inspections: Conduct regular inspections of the sidewalks adjacent to your property. Look for any cracks, uneven surfaces, or other hazards that may require attention. Timely identification allows for prompt repairs and prevents violations.
Prompt repairs: Address any sidewalk issues promptly. Hire a professional sidewalk repair contractor or a licensed engineer with expertise in sidewalk maintenance to handle repairs. Fixing minor problems early can prevent them from escalating into major violations.
Snow and debris removal: Clear snow, ice, leaves, and other debris from sidewalks promptly. Keeping sidewalks clear ensures safe passage for pedestrians and reduces the risk of accidents or violations.
Implement preventive measures: Consider installing concrete mats, rubberized coatings, or other protective measures to minimize damage from tree roots and weathering. These preventive measures can help maintain the integrity of the sidewalk and prevent violations.
Engage with tenants and residents: Educate tenants and residents about their responsibilities in maintaining the sidewalk. Encourage them to report any issues promptly and collaborate on keeping the sidewalk safe and well-maintained.
Stay informed about regulations: Stay updated on the latest sidewalk regulations and requirements in NYC. Regularly check the official websites of the DOT and DOB for any changes or updates to ensure compliance.
By following these preventive measures, property owners can minimize the risk of sidewalk violations, maintain safe conditions for pedestrians, and avoid the financial consequences associated with violations.
Hiring a Professional for Sidewalk Repairs
Hiring a professional for sidewalk repairs offers numerous benefits for property owners:
Expertise and experience: Professionals specialized in sidewalk repairs possess the necessary knowledge, skills, and experience to identify and address various sidewalk issues effectively. They can accurately assess the severity of the problem and provide appropriate solutions.
Compliance with regulations: Professionals are well-versed in the local regulations governing sidewalk repairs. They ensure that all repairs are conducted in compliance with the specific requirements, minimizing the risk of future violations.
Quality and durability: Professionals use high-quality materials and employ industry-standard repair techniques to ensure long-lasting and durable results. By hiring professionals, property owners can have peace of mind knowing that the repairs are of the highest standard.
Time and cost efficiency: Professionals can complete sidewalk repairs efficiently, saving property owners valuable time. Additionally, their expertise helps reduce the chances of errors or mistakes during the repair process, ultimately saving costs in the long run.
When choosing a professional for sidewalk repairs, consider their reputation, experience, and licensing. Request references and review their previous work to ensure their capabilities align with your specific needs.
Benefits of Timely Sidewalk Maintenance
Engaging in timely sidewalk maintenance provides several benefits for property owners:
Enhanced safety: Regular maintenance ensures that sidewalks remain safe and free from hazards. By addressing minor issues promptly, property owners can prevent accidents and potential liabilities.
Cost savings: Timely maintenance helps prevent minor issues from escalating into major problems that require expensive repairs. It's more cost-effective to invest in preventive maintenance than to deal with extensive repairs or fines resulting from violations.
Improved property value: Well-maintained sidewalks contribute to the overall appeal and value of a property. Potential buyers or renters often consider the condition of sidewalks when evaluating properties, making proper maintenance a valuable investment.
Community goodwill: Maintaining sidewalks reflects a property owner's commitment to the community's safety and well-being. It fosters positive relationships with neighbors, tenants, and local authorities, enhancing the property owner's reputation.
By proactively maintaining sidewalks, property owners can ensure the safety of pedestrians, protect their financial interests, and contribute to a positive community environment.
Legal Process for Contesting Sidewalk Violations
If a property owner believes they have been wrongly cited with a sidewalk violation in NYC, they have the right to contest it. The legal process for contesting sidewalk violations involves the following steps:
Review the violation notice: Carefully read the violation notice to understand the specific grounds on which the violation was issued. Take note of any deadlines for contesting the violation.
Gather evidence: Collect evidence to support your case. This may include photographs, maintenance records, repair invoices, or any other documentation that proves the sidewalk was in compliance with regulations at the time of the violation. Strong evidence is crucial for a successful contestation.
Consult with a professional: Seek advice from a qualified attorney who specializes in sidewalk violations or a professional with experience in contesting violations. They can guide you through the legal process, help assess the strength of your case, and provide representation if necessary.
Prepare a written defense: Write a clear and concise defense statement outlining your arguments and presenting the evidence you have gathered. Follow any specific guidelines provided by the DOT or DOB for submitting the defense.
Submit the defense: Submit your defense statement along with the supporting evidence within the specified timeframe. Make sure to keep copies of all documents for your records.
Attend the hearing: If your case proceeds to a hearing, attend the scheduled hearing date. Present your defense, respond to any questions or arguments from the opposing party, and provide additional evidence if required.
Await the decision: After the hearing, await the decision from the administrative judge or hearing officer. They will review the evidence and arguments presented by both parties and issue a decision based on their findings.
Appeal if necessary: If the decision is not in your favor, you may have the option to appeal the ruling. Consult with your attorney to determine the feasibility and next steps for an appeal.
Navigating the legal process for contesting sidewalk violations can be complex, so seeking professional guidance is highly recommended to increase the chances of a favorable outcome.
Conclusion
Understanding sidewalk violation fines and penalties is crucial for property owners in NYC. By being aware of common violations, taking responsibility for sidewalk maintenance, and following proactive measures, property owners can prevent violations and their associated consequences. Hiring professionals for repairs, conducting timely maintenance, and knowing the legal process for contesting violations further contribute to a safe and compliant sidewalk environment. Remember, compliance not only avoids fines but also helps maintain a positive reputation within the community. Take the necessary steps to ensure your sidewalks are safe, well-maintained, and in compliance with the regulations.
FAQs
Can I be fined for a minor sidewalk issue?
Yes, even minor sidewalk issues can lead to fines if they violate the city's regulations. It's important to address any problems promptly to avoid violations.
What are the immediate steps to take after receiving a sidewalk violation?
After receiving a sidewalk violation, review the notice carefully, gather evidence to support your case, and consider consulting with a professional for guidance on contesting the violation.
Is it possible to negotiate the fines for sidewalk violations?
It's generally challenging to negotiate fines for sidewalk violations. However, contesting the violation and presenting a strong defense may lead to a reduction or dismissal of the fine.
How can I find a reputable professional for sidewalk repairs?
Research reputable sidewalk repair companies in your area, check online reviews, ask for recommendations from trusted sources, and ensure the professionals have the necessary licenses and experience.